You know my advice on DIY, pick one or two projects and knock them out of the park. Don't think you can do it all and don't think you are going to save bags of coin. Having said that, if you decide to do your own bouquets I just found the mother load of ideas and instructions! Afloral's blog
Here are some tips:
Go silk. There is a lot to know and understand in working with fresh flowers like what to order when, how to condition them and how to hold them until your wedding. That is why the floral designers charge what they do. They have the facilities and have already passed the learning curve.
The second reason to go silk is you can make them in advance. No worries about having to put together your flowers on the morning of your wedding.
Pick realistic colors. The truer to nature you get the better your bouquet will look. Also, silk flowers tend to look better in paler colors. For some reason the bright bold colors just look really fake.
Use only high end silks. Cheap silk flowers look, well, cheap. Not the look you want for your big day. (Reality check: Good silks are not inexpensive.)
Stick with simple. This is probably a new skill for you so don't over reach. Think more along the lines of a hand tied bouquet then a dramatic cascade.
Back to the website. Afloral has instructions and inspiration boards with links to the flowers used in the bouquet.  Like this one.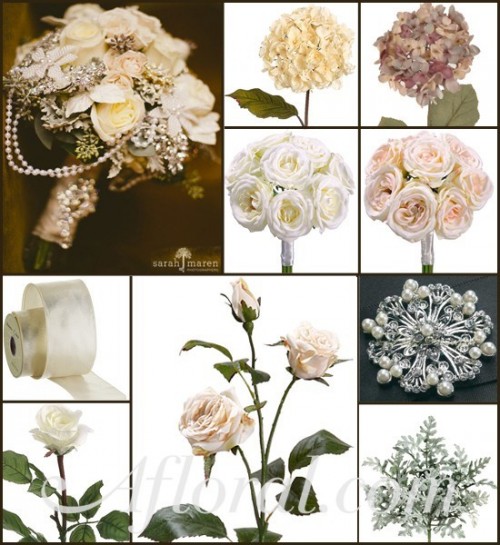 Or this pretty peach bouquet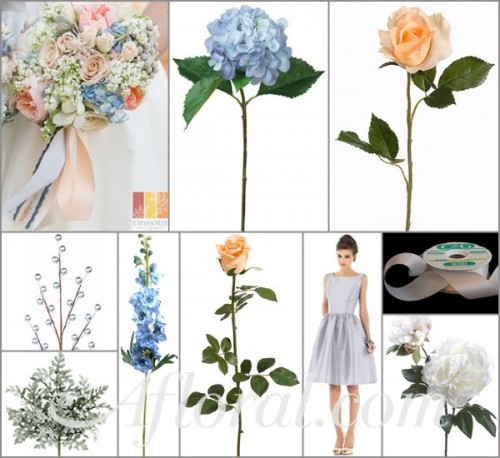 Just remember, you can't do it all. Good silks are not inexpensive but they are always in season.